Frequently when I do Make-Overs I find women are wearing the wrong products for their skin or colouring. Asking them why, has turned up some very interesting answers. One of the biggest issues is that people are too intimidated to approach the cosmetics counters. Even more alarmingly is the fact that some people have gotten advise from the counters, but the wrong advise!
So I have decided to do a series called "Counter Spotlight" where I go into a counter in Dublin or wherever else I might be and give you a review of the service, the advice given and the general atmosphere. That way you will know what counters you can head to and trust.
So my first counter review is for Make-Up Forever in Arnotts on Henry Street.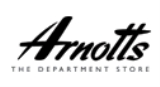 It was a relatively busy Saturday as was Valentine's Day the next day. I was browsing having a look at foundation. I wasn't approached straight away rather left to my own devices, which I like. I turned and asked a girl for some advice on the foundation. She was very friendly and approachable. I thought that her Make-up was lovely, she had a quite a dramatic look with love hearts on the side of her face which was nice touch seeing as it was Valentines.
I said that I was currently using the Make-Up Forever HD Foundation, which I loved when I applied it, but after a couple of hours I was left with a greasy film all over my skin. I was promptly invited to sit in a nice furry high chair and she proceeded to try on my colour in Make-Up Forever's Matt Finish Foundation. She also asked if I would like to try some concealer for under the eyes and my spots. Of course I said yes, not liking being "naked"(of make-up) in public. While she was applying the Make-up I mentioned that I had a voucher. As it turns out, in the Arnotts store you cannot use the Make-Up Forever Voucher. She then asked me if she should continue.
Now this I found a bit of a strange question…because why would I want her to stop applying the foundation half way through just because I couldn't use my voucher in that store. That would mean walking around with half a face of foundation. I was only asking for advice on foundation, I didn't say I was going to buy something there and then. So this means that she was only applying the foundation because she thought she was going to make a sale. In other words what she was asking me was: "Now that you can't use your voucher, are you going to pay for this? Will I continue?" I let her continue and afterwards I said that I would like to see how the Make-up lasts.
She was very friendly and understanding, but I definitely felt like I was expected to buy it. I know that alot of people probably would have bought the foundation to save face.
The foundation itself was an exact match for both my needs and my skin tone. She also used the correct concealers for my problem areas. However the application was by no means perfect, it was really way to heavy and was not blended properly. Over some spots I had tons of product that was clearly visible and not blended.
So in summary:
Counter Atmosphere: 8/10
Consultant Friendliness: 9/10
Make-Up Application: 6/10
Product Suitability: 8/10
Pressure to buy: 90%